Consider yourself invited to
Pumpcon 2017...
Early Friday Night, October 20th till the
crack of dawn Sunday, October 22nd
2017
Friday October 20th, 2017 at 7PM we pre-game at venue yet to be determined...
Saturday October 21st, 2017 at High Noon we gather at:
Ruba Club
416 Green St
Philadelphia, PA 19123
Saturday Night at, Al3x hosts the infamous After-Party at his house...
Pumpcon turns 25 for the SECOND time this year! Mark your calendars - no excuses for missing this one, eh?
---
Would you like the fame and fortune that comes with speaking at Pumpcon 2017? Click Here!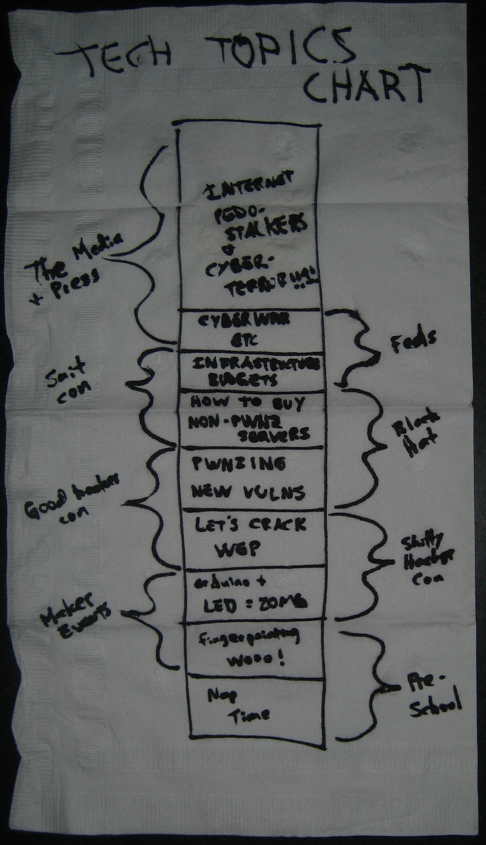 PumpCon Gonzo Fist Logo by
Solios
Tech Topics Chart by
Deviant Ollam
@PumpCon 18, and it's STILL relevant.