Consider yourself invited to
Pumpcon 2019...
Early Friday Night, October 18th till the
crack of dawn Sunday, October 20th
2019
Friday October 18th, 2019 at 7PM we probably show up unexpected and pre-game until they kick us out UPSTAIRS at:
North Bowl
909 N 2nd St, Philadelphia, PA
Philadelphia, PA 19123
Watch the #twitters for updates on where we all wind up Friday... we might just crash Fergies, so bring an air mattress and he might just let you sleep upstairs if you help clean up the joint.
Saturday October 19th, 2019 at High Noon we gather UPSTAIRS at:
FERGIES PUB
1214 Sansom Street
Philadelphia, PA 19107
Saturday Night at, Al3x hosts the infamous After-Party at his house...
Email us at pumpcon@punkasfuck.org
Would you like the fame and fortune that comes with speaking at Pumpcon 2019? Click Here!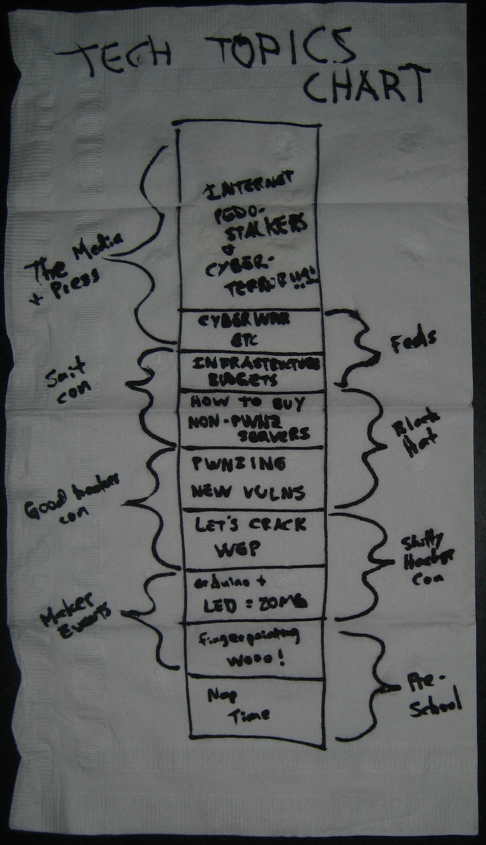 PumpCon Gonzo Fist Logo by
Solios
Tech Topics Chart by
Deviant Ollam
@PumpCon 18, and it's STILL relevant.